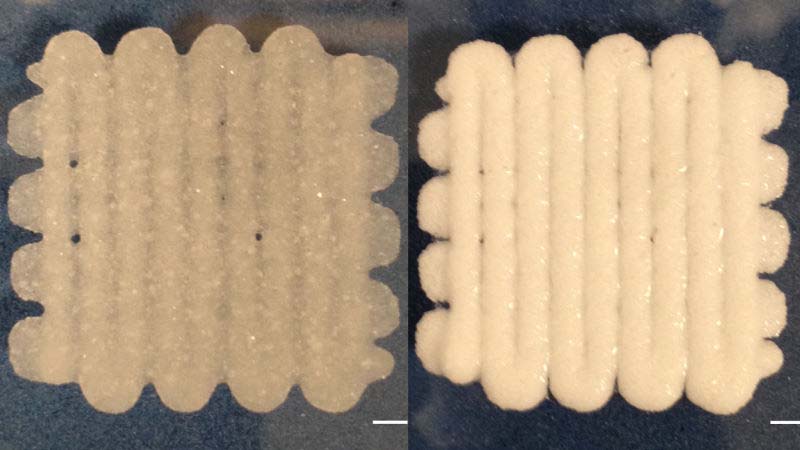 Dr. Jing Yang says the work on 3D printing human tissues for regenerative medical applications uses living cells and biomaterials placed at precise locations to mimic the natural organization of cells.
Yang says such "engineered tissues" mimic their naturally-occurring counterparts in the body, and that they may well be capable of superior functionality.
The research findings were published in the journal Biofabrication, and the team says that it is the inclusion of cells and proteins to speed the healing of large fractures is key to the process.